About 911 Restoration of Oklahoma City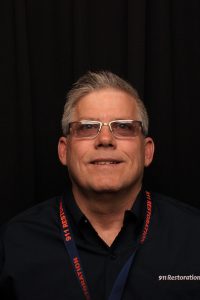 911 Restoration of Oklahoma City's owner, Mike Manlandro,  has more than 40 years of experience in the construction industry. Mike and his crew want to keep property owners in Oklahoma City safe from the perils of water damage brought on by unexpected flooding. Whether it is water damage from a natural disaster such as a flood or storm or man-made, including burst pipes or a leaking roof, Mike and his team will be at your doorstep within just 45 minutes of your initial phone call to offer empathetic and experienced commercial restoration services with a smile.
Like many 911 Restoration franchise owners, Mike is very involved with the Oklahoma City community. He often works with Habitat for Humanity and SafeNet Housing, and donates supplies for local foster care services. He also enjoys playing golf and working on his yard, and is a big fan of the OKC Thunder.
Full-Service Disaster Restoration
Mike's team is committed to providing full-service water damage restoration to any property owner in the Oklahoma City area. Water damage is a very serious problem that unfortunately can occur to anyone at any time. If it does happen to you, it is very important to contact us as soon as possible. The quicker you make the call, the less expensive repair will be and the faster your home will return to normal. Water damage inside a house can not only going to deteriorate the foundation, but it can also cause negative health side effects, as mold and mildew growth. With our professional staff on hand, we can return your home back to normal as quickly as possible.
We have been in the service industry for more than 35 years, and for that whole time we have been helping individuals such as yourself repair and clean up floods, storms, pipe bursts, water heater leaks, rain leaks, and any other plumbing issues you might experience in your home. We are fully licensed, insured, and bonded, so we have the necessary qualifications to give you peace of mind. Rest assured that we are here to help every step of the way. From wood floor restoration to pumping water out of your property, we can give you all of the necessary assistance and services your home needs. After all, you don't want to deal with sewage clean up and water extraction yourself. We are available 24/7 and have a response time within 45 minutes.
How to Protect Your Home or Business
Our crew is dedicated to keeping property owners in Oklahoma City safe from the perils of water damage. Here are some tips on how to avoid extensive damage due to flooding or another water disaster:
Install foundation vents or a sump pump
Apply coatings and sealants to your foundation, windows, doorways, and walls to prevent flood water from leaking onto your property through cracks
Electrical outlets and switches should be at least one foot above flood level in order to prevents electrical damage in the event of a flood
If you have a lawn, grade it away from the building to prevent storm water pooling around your property
Our highly trained staff provide excellent customer service and we use the highest quality and newest equipment in order to ensure your home is cleaned and repaired in the best and most efficient way.