Sewage Backup Cleanup in Oklahoma City
Sewage and toilet water damage are forms of black water, a category three water that is classified as hazardous to the health of both people and animals if exposure is experienced for a prolonged period of time or consumed.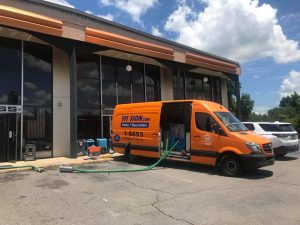 The best way to stay protected against the effects of black water is to avoid it at all costs. Instead of attempting to clean up the sewage damage on your own, you should call 911 Restoration of Oklahoma City.
The water damage restoration company Oklahoma City is available 24/7/365 to conduct emergency sewage backup in Oklahoma City and guarantee that technicians will respond within 45 minutes of receiving your call.
When raw sewage enters your property, the situation quickly escalates into a contamination problem that involves toxic sewage water damage. If a child or a pet ingest this water, it could lead to severe consequences.
Customers can trust in the services provided by our repair techs due to our IICRC certification and the fact that the entire organization is licensed, bonded, and insured for your protection. Call us at (405) 212-3028 and see how we can help you.
When you have been affected by a sewage backup in Oklahoma City, immediately call 911 Restoration to execute the sewage restoration that you need today.
Quick And Efficient Sewage Cleanup Services
Whether your sewage water damage is caused by an overflowing toilet, septic tank, or broken sewage line, you can depend on our technicians to remediate the disaster in its entirety.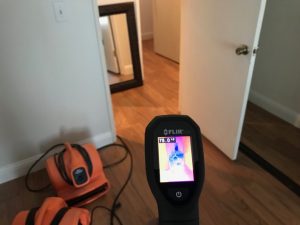 The repair techs are trained to handle every aspect of the sewage backup, from mitigating the sewage water damage to removing the foul odor caused by the black water.
Technicians will administer powerful extracting machines to safely remove and dispose of the black water and use special cleaning agents to expel the sewage odor from the property entirely.
Thorough sanitization efforts will be implemented to make the property safe and clean. Once the repair techs are finished with the sewage restoration, there will be no trace that your property was every affected by a sewer backup in Oklahoma City.
Call Restoration companies Oklahoma City at (405) 212-3028 and please allow us to offer you a free visual inspection.
Quick action in matters involving sewage is imperative to the health and well-being of everyone living under your roof. Call 911 Restoration when you need professionals to mitigate sewage water damage in Oklahoma City, and we will give you the peace of mind you deserve.
A Water Cleanup Company You Can Depend On
Most property owners who call our office have never experienced a sewage backup before. We understand that you may feel overwhelmed and unsure of what needs to be done to recover.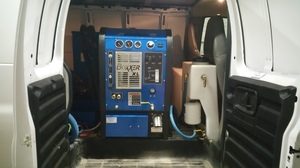 Staff members will immediately take down the information regarding the circumstances and walk you through the steps that need to happen to get your property back into a sanitized state.
Technicians consider sewage overflows to be emergencies and will respond accordingly. They will get your home or business within their allotted 45-minute period and get to work as soon as they arrive.
While repair techs are conducting the sewage restoration, a staff member will provide you with a free insurance consultation.
These meetings are helpful to customers who have never had to file an insurance claim before and enables them to get the most coverage out of their policy. Call us at (405) 212-3028 and learn how we can help.
By providing customers with this level of customer service we hope to keep your out-of-pocket expenses as low as possible. If your insurance does not cover your toilet water damage, then you can stay calm knowing that we offer the most affordable water restoration rates in the industry.
Call 911 Restoration Reno when you need help from a team that cares and understands your needs. We will turn your sewage backup into a Fresh Start today!
Serving the communities of Bethany, Edmond, El Reno, Mustang, Norman, Oklahoma City, Yukon, Del City, Midwest City, Moore and surrounding areas.