Water Damage in Norman
Between severe weather, plumbing issues, general property wear, and tear, you need to be on the lookout for water damage on your home or business throughout the year. 911 Restoration of Oklahoma City is prepared to provide water damage restoration in Norman on a moment's notice. Our technicians are available 24/7/365 and guarantee to arrive at your property within 45 minutes of receiving your call. Our repair techs will start the process by giving the property owner a free water damage inspection.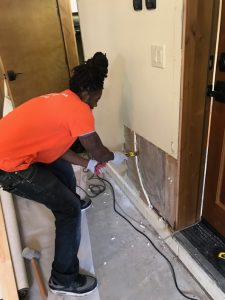 911 Restoration of Oklahoma City will never make you wait for disaster cleanup services. If you experience a burst pipe emergency, rainwater leak, or house flooding issue, our technicians will respond immediately.
You can trust that your home and business are in good hands. Our IICRC certified repair techs are qualified to conduct both residential and commercial water damage restoration in Norman.
Although we are a nationwide restoration company, each branch is locally owned and operated. Our technicians expertly understand the specific issues that affect Norman and will execute a water damage repair in Norman designed specifically for you.
Our company is licensed, bonded, and insured for your protection so you can feel completely confident in our ability to keep you safe and secure. Your wellbeing is of the utmost importance to our entire team.
Call us at (405) 212-3028 and please allow us to offer you a free visual inspection.
When you hire 911 Restoration of Oklahoma City, you will receive help from a team that cares and understands your needs. So, call us today, and we will show you that a Fresh Start is possible!
Know the Signs that a Pipe Burst is Imminent 
Pipe bursts in Norman are most common in the winter, but they are possible throughout the year. While freezing temperatures are the top cause of broken pipes, other factors are also at play.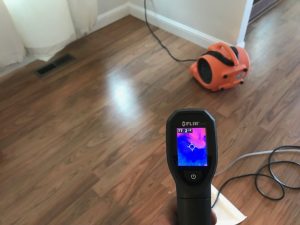 The condition of the pipe, the building material, and the type of water running through the property all contribute to damage to your plumbing system. 
Rust and water minerals can make pipes vulnerable to breaking and cracking. If you have hard water, then the rust, magnesium, and calcium can corrode the metal and lead to a pipe burst. 
Since worn-out pipes are at a high risk of bursting, you need to be aware of the warning signs. If there are water stains on walls, discolored water flowing from faucets, or exceptionally low water pressure, then you probably have a pipe leak.
Leaks can indicate that a pipe burst is coming. Our professionals will conduct a water damage inspection to look for leakage, cracks, and marks of a bad installation. By performing flood damage restoration in Norman before a burst occurs, we will save you time and money. Call us at (405) 212-3028 and learn how we can help.
It's best if you address weakened pipes immediately. Call 911 Restoration of Oklahoma City if you experience a pipe burst or notice signs that one might be coming. Our technicians will provide the water clean up services you need to make a full recovery.
Customer Service is a Key Part of Water Damage Restoration
We understand that it is challenging to deal with house flooding issues and rainwater leaks. You want your property to get back in order as quickly as possible, and we will make that happen.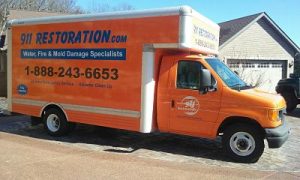 Our team focuses on customer service. Water damage restoration is vital to your recovery, and we believe it's just as important to take care of you throughout the process.
Along with providing competitive water restoration rates, 911 Restoration of Oklahoma City works with all insurance companies. 
The submissions process can be confusing if you have never had to file a claim before. We provide free insurance consultations to ensure that the filing procedures go smoothly.
The more information your provider has, the more coverage you will receive. Our technicians will help you take inventory of the water damage and create an itemized list of your losses.
Call us at (405) 212-3028 and see how we can help you.
911 Restoration of Oklahoma City provides more than just water removal. We will take care of everything surrounding the water clean up service from start to finish. So, call our office today, and we will give you the peace of mind you deserve!
Servicing the cities of Bethany, Del City, Edmond, El Reno, Midwest City, Moore, Mustang, Norman, Oklahoma City, Yukon, and the surrounding cities.