Water Damage Restoration in Oklahoma City
Disasters happen to even the most prepared property owner, and when your house is flooded by a pipe burst or the roof of your business springs, you can turn to 911 Restoration of Oklahoma City to help you recover.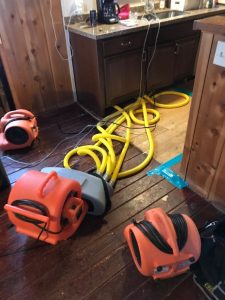 By administering water damage restoration in Oklahoma City, the repair technicians will get your residential or commercial property repaired quickly and efficiently, no matter what time you may need our services.
Technicians never want property owners to wait for assistance. Customers can expect to receive emergency water damage services in Oklahoma City within 45 minutes of calling our office, day or night, with the office being open 24/7/365.
Property owners will receive free inspections, during which technicians will determine the extent of the water damage and come up with an estimate. This initial surveillance will enable repair techs to find the source of the problem and check for signs of mold growth.
The entire organization is licensed, bonded, and insured your protection, making us a trustworthy source for flood cleanup in Oklahoma City. We are also backed by the Institute of Inspection, Restoration, and Cleaning and have earned our IICRC certification.
Call us at (405) 212-3028 and please allow us to offer you a free visual inspection.
911 Restoration is the premier flood damage restoration company in the Oklahoma City area and services cities like Norman and Edmond. So, when you need immediate leak or flood cleanup services, call our technicians today!
Around The Clock Leak And Flood Damage Cleanup
Water, in its various forms, is one of the most destructive forces in nature, and it can cause property damage to the homes and businesses that can be both extensive and expensive.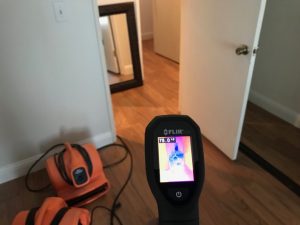 There are many avenues in which water can invade your property, such as through a rainwater leak into houses, business and house floods, and rising waters in a river or stream.
Call us at (405) 212-3028 and learn how we can help.
Water damage can also originate from inside the property from a pipe burst, plumbing leak, toilet overflow, leaking AC unit, or a water heater explosion.
No matter the kind of water disaster you are dealing with inside your home or business, the technicians at 911 Restoration of Oklahoma can provide the water damage restoration needed to recover your property completely.
The experts are IICRC certified to handle all kinds of water damage from leaking pipes to rising flood waters from a recent major storm. They will take care of every detail of the job, like if they need to remove a carpet due to water damage or implement crawlspace odor cleanup.
So, if a flood or leak have impacted your residential or commercial property and you need professionals to clean up water damage, call Water Damage Restoration Edmond immediately, and repair techs will implement flood cleanup procedures.
A Water Damage Company That Cares About You
Water damage restoration is more than just removing moisture from a property. It is a multi-faceted process that includes repairing structural damage, eradicating mold, and drying procedures.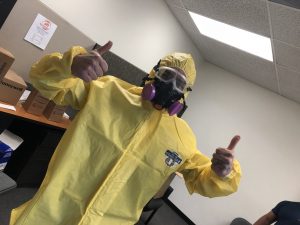 If you are concerned about the water damage repair costs, you can breathe a sigh of relief knowing that 911 Restoration of Oklahoma works with all insurance providers.
Staff members will assist you with a free insurance consultation where they will go over your insurance policy and submit your claim for you. We want to keep your out-of-pocket expenses down, which is why we also keep water restoration rates low.
Providing excellent customer service is a priority to all the staff members, and they will go out of their way to make sure you are feeling confident about the water damage restoration being conducted in your property. Call us at (405) 212-3028 and see how we can help you.
Technicians are always available to answer your questions and are happy to explain every step of the flood cleanup process to you in detail. Call 911 Restoration Reno today, and you will be greeted by a team that cares and understands your needs.
Serving the communities of Bethany, Edmond, El Reno, Mustang, Norman, Oklahoma City, Yukon, Del City, Midwest City, Moore and surrounding areas.