Disaster Restoration
Natural disasters are a part of life, but when a rainstorm or tornado impacts your home or business in Norman, Edmond, or Oklahoma City, you can rest assured that the best Water Damage Restoration Company in Oklahoma City in the industry is standing by to help you.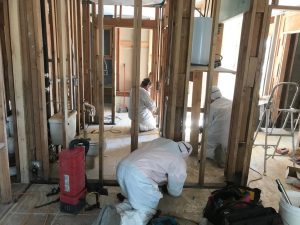 The disaster cleanup contractors at 911 Restoration of Oklahoma City is available 24/7/365, making it possible for customers to reach out for flood damage clean up the moment they need it.
When you need emergency water removal services, technicians guarantee to respond within 45 minutes and will administer disaster restoration procedures the same day they arrive.
Property owners receive free inspections, which allow the repair techs to determine the full extent of the property damage, strategize a water damage repair plan, and formulate an estimate for the customer. Call Mold Removal companies Oklahoma City at (405) 212-3028 and learn how we can help.
We will make sure you are confident in the recovery of your property. It is vital to the disaster restoration process to keep you informed every step of the way because customer service is a top priority for the entire organization.
Call 911 Restoration of Oklahoma City as soon as you have been impacted by a storm, flood, or any other situation and, before you know it, you will receive the peace of mind you need to get through any disaster.
Tornado Preparation Will Prevent Home Flooding In Oklahoma City
Tornadoes are a common issue that residents of Oklahoma City are all too familiar with experiencing. These powerful storms create torrential rainfall and intense winds that can cause home flooding issues and property damage.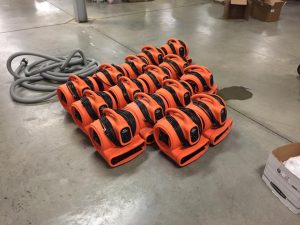 The wind can be strong enough to form cracks, lift shingles, and even rip off parts of roofs, which can cause a massive rainwater leak into houses and businesses.
Property owners need to be prepared for these severe weather patterns in order to prevent water damage and home flooding. This preventative maintenance needs to be implemented before the wet season begins, which requires you to pay attention to your property all year round.
By installing a sump pump in the areas of your property that are most prone to floods, you can minimize the damage created before our technicians can arrive. When moisture is detected the machine will start extracting water. You should also get your roof inspected by a professional to ensure that all lose shingles are fastened, and any cracks are patched up to stop ceiling leaks.
Call us at (405) 212-3028 and please allow us to offer you a free visual inspection.
However, even the most diligent property owners may still need disaster cleanup services in Oklahoma City at some point, and when you do, you can call 911 Restoration to administer the water damage repairs that will give you the Fresh Start you deserve.
Disaster Restoration Administered With Care
Natural disasters can cause all types of damage, from blowing off garage doors to destroying entire homes. These situations are emergencies and need to be treated as such, which is why technicians respond immediately.
It is understandable that you may be in a vulnerable state when dealing with a disaster and our staff members will be there to guide you through the process, every step of the way.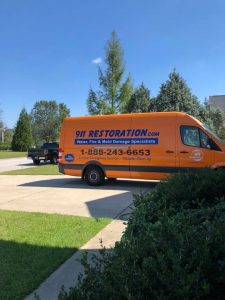 We strive to provide property owners with the highest level of customer service, and that includes making you feel completely at ease with the restoration work going on in your home or business.
If you have questions regarding the water damage repair cost, the staff will provide you with a free insurance consultation where they will go over your policy with you to figure out the extent of your coverage.
Disaster restoration includes many different types of services, such as flood damage cleanup, carpet drying, leak repair, and sewer flood cleanup. An agent will file your insurance claim for you to make the process go as smoothly as possible. However, not all home flooding issues are covered by standard insurance policies, and if this is the case for you, you can rest assured that we consistently offer affordable water restoration rates. Call us at (405) 212-3028 and see how we can help you.
So, call 911 Restoration Reno when your residential and commercial property is affected by a disaster, and you will receive excellent customer service from a team that cares and understands your needs.
Serving the communities of Bethany, Edmond, El Reno, Mustang, Norman, Oklahoma City, Yukon, Del City, Midwest City, Moore and surrounding areas.