Water Damage in Edmond
It is crucial to receive immediate water removal as soon as a leak or flood impacts your property. The hot, humid climate can turn water damage into mold in as little as 24 hours. When you need emergency water damage restoration in Edmond, 911 Restoration of Oklahoma City guarantees to be at your property within 45 minutes of receiving your call. Our office is open 24/7/365, so you can receive assistance the moment a disaster occurs. When you hire 911 Restoration of Oklahoma City, you will never wait for help. Our technicians will arrive prepared to begin same-day water clean up and drying services.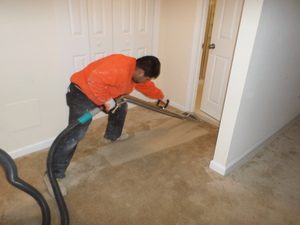 Property owners will receive a free water damage inspection as soon as our repair techs get on the scene. This assessment will allow us to formulate an estimate of the water damage repair costs.
911 Restoration of Oklahoma City wants to give you peace of mind knowing that our team will recover your property from even the most critical situations. Our IICRC certified technicians to clean up water damage in both residential and commercial properties.
Our water damage company is licensed, bonded, and insured for your complete protection. We want you to feel safe and secure when you work with us, knowing you are under the most qualified care.
Although we are a nationwide restoration company, each branch is locally owned and operated. Our repair techs are experts at mitigating the specific water damage issues that affect Edmond.
Call us at (405) 212-3028 and please allow us to offer you a free visual inspection.
When you work with 911 Restoration of Oklahoma City, you can expect to receive help from a team that cares and understands your needs. Call us as soon as you need flood damage restoration in Oklahoma City, and we will make sure you receive the assistance you need to make a full recovery.
Freezing Winter Temperatures May Lead to Pipe Bursts
Pipe bursts in Edmond have the potential to occur throughout the year but are particularly common in the winter when temperatures significantly drop.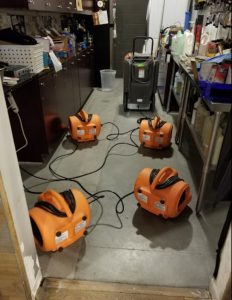 The freezing temperatures will cause pipes to crack when the water inside turns to ice and expands. Once the ice thaws, it will break through the metal, producing a pipe burst.
In a matter of hours, a broken pipe can cause significant house flooding. Since these incidents usually occur at night when temperatures are lowest, there is often a considerable time for the property to flood.
It is vital to your recovery to reach out for emergency flood cleanup the moment a pipe burst disaster occurs. You can count on 911 Restoration of Oklahoma City to respond immediately with water damage services in Oklahoma City.
Our technicians will administer complete disaster cleanup to deal with all aspects of the situation. We will take care of everything, from repairing water damage on sheetrock to conducting extensive dehumidifying services. Call us at (405) 212-3028 and learn how we can help.
Through our comprehensive water damage repair in Oklahoma City, we will make your property look better than new. So, call 911 Restoration of Oklahoma City to receive the expert flood cleanup services you need today!
Our Water Damage Company Does More Than Water Restoration
Water damage restoration requires more than just repairing rain water leaks or house flooding issues. For 911 Restoration of Oklahoma City, customer service is an integral part of the recovery process.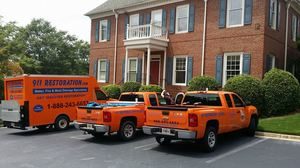 When you need water, clean up services, you can expect our technicians to assist you with care and professionalism. From the initial water damage inspection to insurance support, we ensure our technicians will meet all your needs.
911 Restoration has a history of working with all types of insurance companies. Our staff expertly understands the filing process and knows all the information your provider requires.
We will provide you with a free insurance consultation to make sure you fluently understand your policy. Our staff members will walk you through the submission procedures and directly bill your provider.
Our technicians will help you take inventory of the water damage and create an itemized list of your losses. By sending this information to your insurance company, you will have the best chances of receiving full coverage for the water removal and repair services.
Call us at (405) 212-3028 and see how we can help you.
You can expect 911 Restoration of Oklahoma City to provide you with everything you need to achieve a complete property restoration. So, call our office the moment you need water damage restoration. We will show you that a Fresh Start is possible today!
Servicing the cities of Bethany, Del City, Edmond, El Reno, Midwest City, Moore, Mustang, Norman, Oklahoma City, Yukon, and the surrounding cities.