Mold Removal Without Insurance? How Much Can It Cost?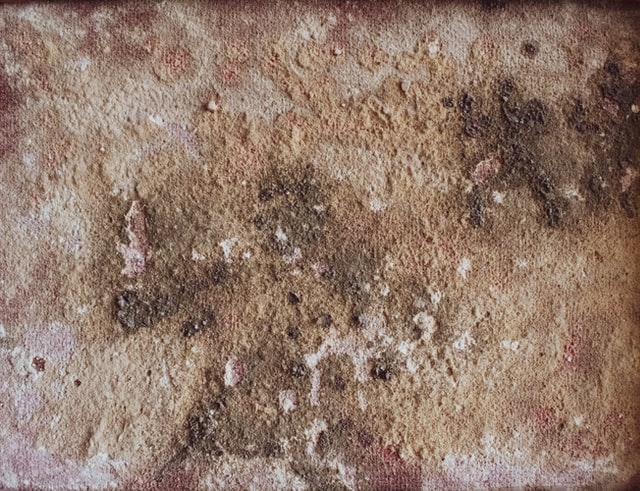 Mold development is a prevalent issue. Any surface that remains in contact with water or humidity for more than 48 hours can develop mold. If left untreated, it can damage your walls and weaken your home's structure. Immediate mold removal is essential to ensure your home's air quality and your family's health. How much does mold removal cost? Does home insurance cover mold removal costs? How much mold removal cost without insurance?
Here are the answers!
Signs of Mold in a House
Mold appears little by little in your home. You do not notice that the humidity is causing damage. Over time, signs will appear to alert you:
grey, greenish, or even black stains on walls and ceilings ;

upholstery peeling off ;

a strong, musty smell;

stains on carpets and mattresses;

persistent fog on windows, etc.
How to Avoid Mold in a Home?
There are many preventive solutions to avoid mold. Humidity in a house is not inevitable. You can fight against the appearance of this mold and breathe healthier air.
The solutions are as follows:
ventilate every day; the humidity is notably due to a lack of air renewal

check the condition of the roof. A damaged roof can cause leaks when it rains

maintain our HVAC system

place dehumidifiers

properly heat your rooms

avoid drying clothes indoors
What to Do in Case of Humidity?
The action to take depends on the cause of the mold in your home. It is advisable to bring in professionals offering mold remediation services for mold removal. They carry out the necessary mold inspection to determine the cause of mold. If it turns out to be an issue your insurance covers, such as water damage, your insurance will cover the costs. If the cause is neglect or lack of maintenance, your insurance may not cover the damage, and you'll have to bear the complete expenses.
How much Mold Removal Cost Without Insurance?
Some of the factors that determine the cost of mold removal include:
the extent of damage caused by mold, 

the area covered by mold, 

the access of the affected parts, 

the material type of the affected part

the method used to remove the mold: Dry ice blasting, chemical scrubbing, physical removal, etc.
All these factors may set you back a higher or lower amount for mold removal.
 Mold remediation costs may fall between $500 and $6,000 considering these factors. Most homeowners report an average price of $2,230 for mold removal. The cost may be higher if mold is inside ducts or walls and can exceed up to $30,000 if there's structural damage.
These costs can be lower if your home insurance policy covers mold removal. But most home insurance does not cover mold growth damage since it often happens due to long-term neglect. 
Let's have a look at when insurance does not cover mold damage.
Does Home Insurance Cover Mold Removal Costs?
Unfortunately, the home insurance intervenes only for a disaster registered in the contract. Roof damage over time, or a general ventilation issue, is not part of the risks.
Home insurance may only cover mold removal if its cause is a covered claim. It may be compensated only if the mold results from a disaster your home insurance covers, such as water damage or fire damage.
For example, after water damage or flooding, your walls show traces of mold. If this is the case, you can obtain compensation from your insurance company. Similarly, suppose a storm damages your roof, or heavy rainfall damages your insulation, resulting in mold. In these cases, it is possible to consider coverage by the insurer.
The same happens in case of fire damage. The pressurized water firefighters use to extinguish the fire may accumulate and cause mold on the walls. Your home insurance will cover the mold removal costs in such a case.
There has to be a direct correlation between the covered damage, such as water, storm, etc., and mold growth. If the correlation is unclear, the insurance may not cover the damage.
Each case is quite specific, and this is also the case for each home insurance contract.
Most homeowners insurance policies cover $5,000 for mold remediation, although some may cover more. Since mold is considered an extension of water damage, your homeowner's insurance will cover all or part of the mold remediation costs. If burst pipes or an overflow from the air conditioning system allowed mold to grow, your insurance might cover it.
When Does Home Insurance Not Cover the Mold Removal Costs?
If the case of the mold is negligence on the part of the owner, insurance does not cover mold damage. It may be that the owner did not fix the house's roof knowingly. Such negligence may cause a leak, leading to mold growth. The homeowner's policy excludes mold damage in such cases.
Mold Removal in Oklahoma City!
If you're faced with mold and looking for mold removal near you, contact 911 Restoration of Oklahoma City. The 911 Restoration of Oklahoma City team has IICRC-certified and trained professionals in complete mold removal and water damage restoration. The professionals offer free mold inspections to determine the source of mold, such as any water damage and develop an estimate. Call at (405) 212-3028 or visit their website for more information.