Reasons Why You Shouldn't Ignore Mold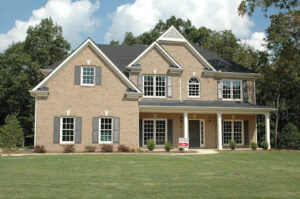 Homeowners are very concerned about plumbing leaks. These leaks not only waste water, and result in heightened water bills, but they also lead to the growth of mold inside your home. Now, any homeowner that has studied molds and their growth would know that they can be extremely dangerous for your home's structure. They tend to weaken the foundations of your house and lead to catastrophic results. 
While some homeowners are well-educated about the impact of mold growth on their homes, others aren't really well-versed with the concept. They've been fed with hype and opinions that aren't really focused on facts.
In this article, we will take a look at mold and discuss some reasons why you shouldn't ignore its presence in your home. We'll also mention some helpful facts to help you understand the presence of this ubiquitous organism. 
What happens behind walls doesn't really stay behind the walls!
What is Mold? 
Mold can be defined as a recycler outdoors, with quite an important part to play in the ecosystem. It is when some varieties of the recycler grow indoors that there is a cause of the problem. Other than that, molds play an important part in our living ecosystem and are quite useful. 
Now, how would an organism associated with the outdoors find its way indoors? Experienced plumbers believe that it is the accumulation of excessive moisture from water leaks indoors that causes the growth of mold within your home. 
Household mold tends to become an extreme problem if the type of mold in question is one that contains toxins. These toxins can be extremely hazardous for humans, as they damage lung cells. 
It is hence advised that whenever you find mold growth inside your home, you should reach out to the root of the problem. 
What Causes the Issue? 
Mold growth inside your home is almost always linked with plumbing problems within the home. Plumbing problems often lead to suitable conditions for mold to grow. The humidity and moisture is perfect for them, and hence they find good conditions for their growth. 
Regardless of the plumbing fault behind the mold growth, you should almost always look out for help from a professional plumbing company. Here are some things an experienced plumber would consider while looking out at mold growth inside your home: 
Is the water leak caused by a sewage backup or any other toxic source? Mold growth can also be influenced by contaminated fresh water. 

Are there any building components inside your home that have been damaged by mold growth? Ceiling walls, drywalls, wallboards, carpets, ceiling tiles and all other components need to be taken into perspective here. Since molds can cause substantial damage to your home, your plumber would carefully inspect all components. 

The surface area of the mold is another thing that your plumber will have an eye on. Once located, they will look at ways for complete eradication, based on the surface area. 
Reasons Why You Shouldn't Ignore Mold
A mold infestation can cause significant damage to your property and can lead to a flurry of problems. Besides just damaging your structure and destroying the aesthetics of your place, mold can also hurt your health. It is hence critical for homeowners to take immediate action and to not ignore mold at all. Here we look at some of the reasons why homeowners shouldn't ignore mold at all inside their homes. 
Mold Can Cause Severe Health Problems 
The very first reason why you shouldn't ignore mold in your home is that it can cause severe health problems inside the space. Mold can result in spores, which are tiny particles that can become part of the air you breathe. They not only infiltrate the air that you breathe but also end up harming your lungs and internal organisms. Studies on the subject matter have revealed that mold exposure can be risky.
Mold Produces Unpleasant Odor 
Even if they aren't harming your health, mold can produce an unpleasant smell that is pungent to say the least. The smell can have a debilitating impact on your health and can significantly hurt the aesthetics of your house. You would eventually get tired of the pungent smell and look for a remedy to the problem. 
Mold Can Damage Your Home's Structure 
Mold, when left unattended, can significantly damage the structure of your house. Mold infestations will significantly damage fabrics, wallpapers and paint inside your home. Eventually, the quality of air inside your home will deteriorate and you will be able to distinctively tell the weird, pungent smell of the infestation. 
Expensive Restoration
Mold infestations can also cost you extreme sums towards restoration and repair. The cost of restoration can go even higher if you don't attend to the problem in its infancy and do not solve the problem when it first peeks up. 
Mold cleanup can be an extensive process if you don't have the right team available. 911 Restoration of Oklahoma City is just a call away for you! You can get in touch with us to perform a thorough inspection of your sewerage and clear it up for future use.